'Second Act' Trailer: Jennifer Lopez Sets Herself up for Success (and Maybe Disaster)
What's a little white lie?
Well, it might be Jennifer Lopez's undoing in her new comedy, "Second Act." STX Entertainment released the trailer Thursday, and it shows Lopez as Maya, an ambitious woman who hasn't accomplished what she wants to in her career. When she gets the chance to take the job of her dreams, she jumps at it. The problem, as we see in the trailer, is that her rise is based on a lie.
Directed by Peter Segal, the comedy has been likened to "Working Girl" and another Lopez-starring flick, "Maid in Manhattan." It's a Cinderella story for Lopez's character -- one that likely involves everything coming crashing down at some point. Somehow, we suspect she'll recover when it does and we'll learn an inspiring lesson along the way.
Along with Lopez, the movie has some other big-name actors. Her character's best friend, Joan, is played by Leah Remini, while Milo Ventimiglia portrays her love interest, Trey. The film also stars Vanessa Hudgens, Annaleigh Ashford, Freddie Stroma, Dan Bucatinsky, and Treat Williams.
"Second Act" is set to hit theaters Nov. 21.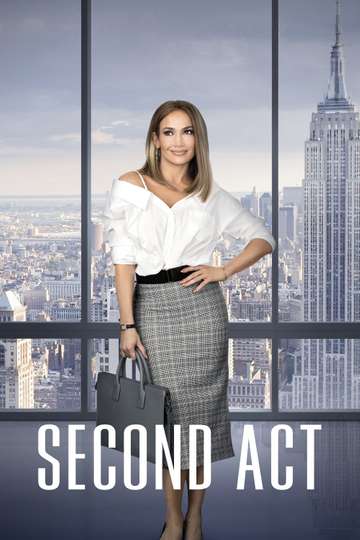 "Her talent was real. Her résumé was not."
1 hr 40 min
Dec 21st, 2018
Maya, a 40-year-old woman struggling with frustrations from unfulfilled dreams. Until that is, she gets the chance to prove to Madison Avenue that street smarts... Read the Plot