'Star Trek Beyond' Will Reveal John Cho's Sulu Is Gay
The "Star Trek" universe has always highlighted inclusiveness and diversity, and now, the rebooted film franchise is set to continue that legacy: The newest flick in the series, "Star Trek Beyond," will reveal that Enterprise helmsman Hikaru Sulu is gay, the first time an out LGBT character has appeared in a "Trek" production.
John Cho chatted about his character in an interview with Australia's Herald Sun, and said that the inspiration for Sulu's personal life came from the man who originated the crew member in the 1960s "Trek" TV series, now-openly gay actor and activist George Takei. According to Cho, co-star Simon Pegg -- who plays Enterprise engineer Scotty and who co-wrote the "Beyond" script -- made the decision about Sulu's sexuality alongside director Justin Lin.
Audiences will meet Sulu's partner, with whom he co-parents a daughter, in "Beyond," though Cho told the Herald Sun that their relationship won't be treated as revolutionary.
"I liked the approach, which was not to make a big thing out it, which is where I hope we are going as a species, to not politicise one's personal orientations," the actor said.
"Star Trek Beyond" beams into theaters on July 22.
[via: Herald Sun]
Photo credit: Kimberley French/Paramount Pictures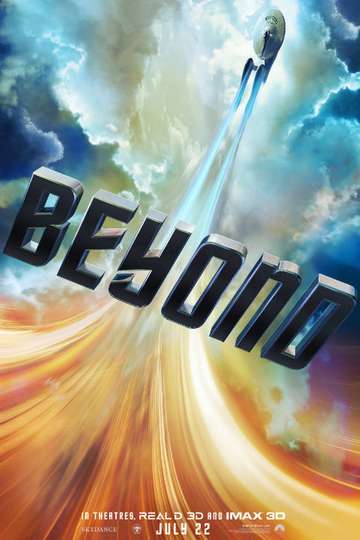 The USS Enterprise crew explores the furthest reaches of uncharted space, where they encounter a mysterious new enemy who puts them and everything the Federation... Read the Plot