'Deadpool 3': Brianna Hildebrand and Shioli Kutsuna to Return as Negasonic Teenage Warhead and Yukio
And in 'Gladiator 2' news, 'The White Lotus' Fred Hechinger replaces a departing Barry Keoghan, while 'Moon Knight's May Calamawy is among a host of new additions.
With the cameras now reportedly rolling on the third 'Deadpool', director Shawn Levy has been busy gathering the cast he needs to surround Ryan Reynolds' titular Merc With A Mouth, who also goes by the name Wade Wilson.
Some are new recruits –– 'The Crown's Emma Corrin, for example is reportedly playing one of the movie's main villains, while 'Succession'sMatthew Macfadyen is also aboard in an unknown capacity (we could see him being a Weasley character of some sort, though he might want to do something different after years of Tom Wambsgams).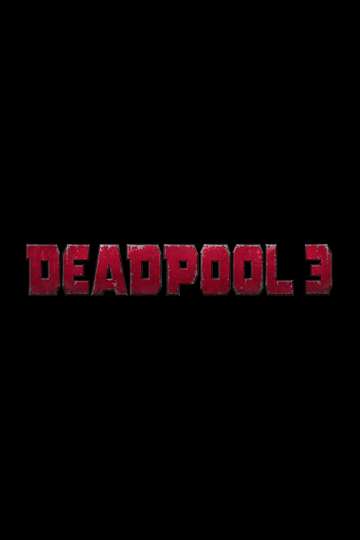 And the headliner, of course, is Hugh Jackman, who after two films (and years of a fake rivalry with his good friend Reynolds) is bringing Wolverine to both the 'Deadpool' franchise and the MCU (since the new movie will be overseen by producer Kevin Feige and counted as part of the sprawling superhero universe for the first time).
But then there are the returning characters who have appeared in previous 'Deadpool' movies –– and the latest to be announced are Brianna Hildebrand and Shioli Kutsuna, per Deadline.
Hildebrand has played sullen, sarcastic teen X-Men hero Negasonic Teenage Warhead (who has the ability to generate nuclear explosions) since the original, while Kutsuna joined in the second as her girlfriend, the cheery Japanese mutant ninja Yukio.
Who is else is back for the movie?
Alongside Hildebrand and Kutsuna, many of the movies' veteran characters are coming back. Morena Baccarin, who plays the main character's great love, Vanessa, will return (thanks to some convenient time-travel shenanigans that retconned her character's death at the start of the second movie). Karan Soni is once again playing humble, nervous taxi driver Dopinder, while Leslie Uggams will be the sardonic Blind Al, Wade's roommate. And we'll also see more from stoic, metallic X-Men member Colossus, brought to life via performance capture and CGI by Stefan Kapicic.
Those have all been with the franchise since the original. Joining from 'Deadpool 2' is Peter (Rob Delaney) the unassuming human who stumbled into Wade's auditions for his X-Force team and somehow ended up joining the group. Though Peter ended up dying like (most of) the rest of the ill-fated squad, Wade also used time travel to save him at the end of the movie.
What will 'Deadpool 3' be about?
So far, director Shawn Levy, who collaborated with regular writers Reynolds, Paul Wernick, Rhett Reese and new recruit Zeb Wells, has not said explicitly what the storyline will be.
Yet we know from comments that Jackman in particular has made, that we can expect Wolverine and Deadpool to butt heads (probably literally at several points), and there will of course be knowing nudges at Wade's new superhero reality –– we'd be shocked if there aren't at least cameos from one or two MCU characters.
'Deadpool 3' is currently targeting a November 8th, 2024, release date.
In other news, Ridley Scott is rounding out the cast for his long-anticipated sequel 'Gladiator 2' –– but he's been required to make a change as he does.
While 'The Banshees of Inisherin' Oscar nominee Barry Keoghan had been in the midst of making a deal to play the antagonist, Emperor Geta, he's had to drop out due to a schedule clash. But according to Deadline's story on the matter, Scott has quickly found a replacement –– Fred Hechinger, seen in the first season of 'The White Lotus', will play the character instead.
Hechinger's casting is just the latest piece of news on the film, and he's part of an eclectic group of fresh additions to the movie.
Also new this time? 'Moon Knight' breakout May Calamawy, who was picked after an extensive audition process and is apparently a key character in the movie.
Besides her, Lior Raz, Peter Mensah (no stranger to gladiators after appearing on Starz series 'Spartacus' as Doctore) and Matt Lucas are all playing new characters. Plus, Derek Jacobi, who played Senator Gracchus in the original movie, will be reprising the role in the sequel.
Who is already in the cast?
'Gladiator 2's ensemble already boasts a compelling mix of established names and rising stars, with Denzel Washington, Pedro Pascal, Joseph Quinn and Connie Nielsen aboard.
Nielsen, of course is another returning veteran of the originally, and she'll be reprising the role of Lucilla, mother to Lucius, played as a boy by Spencer Treat Clark in the original and now by 'Aftersun's Paul Mescal.
And there has been chatter that Djimon Hounsou, Juba from the original, will be back for this one.
How does the sequel continue the story of 'Gladiator'?
You'll recall that the 2000 original saw Russell Crowe as Maximus, a Roman general betrayed by the scheming Commodus (Joaquin Phoenix) who killed his father the emperor and seized power.
While Maximus isn't likely to show up –– short of CG-enhanced flashbacks since the character died in the original and went to a lush heavenly zone to reunite with his slaughtered family –– the story for the new movie, written by David Scarpa, sets the clock forward by several years.
In addition to being Lucilla's son, he was the nephew of Commodus. Maximus saved Lucius and Lucilla while avenging his own family and left a strong impression on the young boy.
Quite what Lucius is up to in the new film remains to be seen, but there's a chance he'll be ending up in the arena himself, especially since Mescal has reportedly been training for the role.
Knowing Scott's current prolific output, there's every chance he'll be hopping on to a different film as soon as 'Gladiator 2' is in good shape. He already has 'Napoleon' (a reunion with Phoenix) due in theaters on November 22nd this year.
'Gladiator 2', meanwhile, has earmarked the same date –– November 22nd but for next year.
Other Movies Similar to 'Gladiator 2:'
Other Movies Similar to 'Deadpool 3:'