Director Dave Franco Talks Prime Video's 'Somebody I Used to Know'
Moviefone speaks with Dave Franco about 'Somebody I Used to Know.' "On both movies I've directed, I go over the script a million times and just see it in a new light."
Premiering on Prime Video beginning February 10th is the new romantic comedy 'Somebody I Used to Know,' which was written by actors Dave Franco ('The Disaster Artist') and Alison Brie ('Promising Young Woman'), and directed by Franco.
The film stars Brie as Ally, a workaholic who returns home to visit her mother ('Airplane!'s Julie Hagerty) the same weekend that her ex, Sean ('Top Gun: Maverick's Jay Ellis) is getting married to his young fiancé Cassidy ('The Flash's Kiersey Clemons). Ally is quickly thrown into the wedding festivities as the videographer, but really plans to ruin the wedding so she can get Sean back.
The movie also features supporting performances from Haley Joel Osment ('The Sixth Sense'), Danny Pudi ('Community'), Zoe Chao ('The Afterparty'), Sam Richardson ('Hocus Pocus 2'), and Amy Sedaris ('Puss in Boots').
Moviefone recently had the pleasure of speaking with director Dave Franco about his work on 'Somebody I Used to Know,' developing the idea for the screenplay, directing his wife Alison Brie, and putting together his crew and the rest of the cast.
You can read the full interview below or click on the video player above to watch our interviews with Franco, Alison Brie, Jay Ellis, and Kiersey Clemons.
Moviefone: To begin with, can you talk about creating the story for the film and writing the screenplay with Alison, and did you to continue to write with her and change dialogue while you were shooting?
Dave Franco: The story came about while we were walking through my hometown of Palo Alto. I think being in that setting, these ideas of going home, and reconnecting with your roots, and thinking about who you used to be compared to who you are now, all of that just became what the script ended up being. Then, in terms of how much the dialogue changed over time, it's always changing.
One thing I like to do is before we start filming, I meet up with all the actors, and we basically go through each scene, and I ask them, "Are there any lines of dialogue or even any single words that don't feel natural to you? Let's change that now, let's put it in your voice so that by the time we're on set, we're hitting the ground running, we're not figuring all that stuff out."
It ends up being this thing where, I think on both movies I've directed, I go over the script a million times, and then every day before whatever scene is coming, I look at that scene again. You just see it in a new light, and more often than not, I'm like, this is overwritten. We don't need to say all this. Let's chop it back. So it's more about pairing everything back.
MF: Can you talk about the crew you put together for this project, and what was it like for you to work with your cinematographer to compose shots on set and work with your editor in the cutting room to assemble the film?
DF: The best. I surrounded myself with people who I'm a fan of, and just having that collaboration with those people was incredible. My DP, Brian Lannin, shoots that show 'Dave.' I don't know if you've seen that, but it's one of my favorites because they do really hard comedy, but it's also beautiful. The visuals are stunning, and I thought he'd be the perfect guy for this.
With this one, it was kind of inherent to some romantic comedies. There's a lot of scenes where it's just two people talking, and the challenge was how do we make that exciting? How do we make that engaging visually? He's just got such a beautiful eye, and the setting itself did a lot of the heavy lifting too. We shot in the Pacific Northwest, and any direction you point the camera, it's stunning.
Then, in the edit, my editor Ernie Gilbert, I love him to death. What can I say? It's just a healthy back and forth where obviously I have very specific ideas of how I want things to play out, but I trust him so much, and he would come in with ideas, and new things that I would never think of. Anyway, this is a long way of saying I'm so collaborative. It's my favorite thing to do, especially when I'm surrounded by people who are just so talented.
MF: Finally, there are a lot of actors in the movie that you and Alison have worked with in the past, and a few that you have not. Can you talk about putting together the cast and having an opportunity to work with your friends?
DF: It's the best for many reasons. When you're surrounded by people that you feel comfortable with, you feel more willing to take risks knowing that no one's going to judge you. When I am putting together the team, of course, I want people who are talented, but it's just as important to me that everyone is really nice and hardworking. When you're surrounded by that type of person, it just makes it easy, man. It's like, I don't need to micromanage anyone.
Everyone's there to work, everyone's excited, and it's this nice family environment. As an actor, I've been on a couple sets that are not that way. It's a weird vibe. I made a vow to myself that when I have control on any set that I'm on, I'm going to make sure that obviously, let's do good work, but let's also have a good time. We're away from our friends and family for months at a time, it should be worth it. Let's look back, and remember the experience itself too.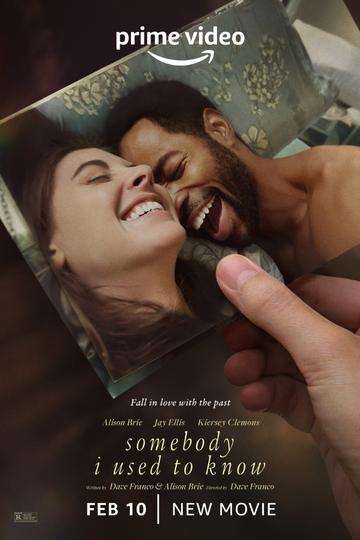 "The past will bare it all."
1 hr 46 min
Feb 10th, 2023