 2018 is truly the year of the Marvel movie.
"Black Panther" is relinquishing its grip on the global box office just in time to hand it over to "Avengers: Infinity War." This upcoming blockbuster will feature a who's who lineup of Marvel heroes, and finally give fans the epic showdown with Thanos they've been waiting for.
To help gear up for this major release, here are seven things you need to know about "Infinity War" before heading to the theater (at least twice) to see it.
1. The MCU Has Been Building to This For a Decade May 2018 marks the tenth anniversary of the Marvel Cinematic Universe, which launched with 2008's "Iron Man." Fittingly, "Infinity War" is the culmination of all the ongoing storylines and post-credits teases that these films have been building up over the past ten years. Basically, this probably isn't the best starting point if you've somehow never seen a Marvel movie in your life. But given how much money these movies rake in, we doubt that's going to be a problem for most people.
2. The Infinity Stones Are (Duh) Important The Infinity Stones are basically the driving catalyst of "Infinity War." We've seen these powerful gems serve as MacGuffins in past Marvel movies -- the Tesseract in "Captain America: The First Avenger," the Power Stone in "Guardians of the Galaxy," etc.
This time around, the cosmic tyrant known as Thanos (Josh Brolin) is determined to gather all of these artifacts and assemble a weapon called the Infinity Gauntlet. This shiny glove will give Thanos complete power over the fundamental forces of the universe, allowing him to finally achieve his lifelong goal of killing half of all life in the universe. In the comics, his genocidal spree was a tribute to Death (whom he has a major crush on). Not sure yet if that crush factors into "Infinity War," but it was teased during "The Avengers" post-credits scene. Guess we'll find out.
3. The Bench Is Deep. Like, Crazy-Deep If someone played a superhero or ally in a previous Marvel movie, chances are they're going to appear in Infinity War.
A threat as massive as Thanos requires a full roster of Avengers to combat it. Look for Tony Stark (Robert Downey, Jr.) to don his latest swanky Iron Man suit and assemble opposite Spider-Man (Tom Holland), Doctor Strange (Benedict Cumberbatch), War Machine (Don Cheadle), and Vision (Paul Bettany). But will we see Ant-Man? Or Hawkeye?
Black Panther (Chadwick Boseman) will rally his own team to defend Wakanda, one that includes the former Captain America (Chris Evans), Black Widow (Scarlett Johansson), Bucky Barnes (Sebastian Stan), and Hulk (Mark Ruffalo). Plus, a number of "Black Panther" fan-favorites will return, including Okoye (Danai Gurira) and M'Baku (Winston Duke).
4. The Avengers Are Going Cosmic, With Groot's Help "Infinity War" will be the first MCU film to unite the Avengers with your favorite bunch of a-holes, the Guardians of the Galaxy.
It appears that Thor (Chris Hemsworth) will bump into the Guardians early in the film, compelling the team to make a detour to Earth to help out in the fight against Thanos. Expect plenty of head-butting between Iron Man and Star-Lord (Chris Pratt), while Gamora (Zoe Saldana), Nebula (Karen Gillan), and Drax (Dave Bautista) will prepare to finally confront the villain they all despise.
5. Thanos Has New Minions Thanos alone may have the strength to take on this combined force of superheroes, but he has some new allies of his own.
The film will introduce the Black Order, a group of elite killers who all happen to be Thanos' children. Not to mention that they have access to an army that dwarfs even the Chitauri invasion force from "The Avengers."
6. Not Everyone Will Survive You might want to plan on bringing a box of tissues to this movie, as it's been heavily implied that not every hero will be making it out of "Infinity War" alive.
This blockbuster and its sequel are basically the finale to the current era of the MCU. New heroes are emerging to take the spotlight, and that means some old favorites have to be cleared away.
Obviously, we don't know who might kick the bucket, but the fan consensus is that Cap and Loki (Tom Hiddleston) are both in mortal danger right now.
7. We Still Don't Know the Sequel's Title So far, MCU fans have had to wait three years in between each new Avengers movie. That wont be the case this time, as "Avengers 4" is scheduled for release in May 2019.
They shot it and "Infinity War" back-to-back (which is nuts!). Look for "Avengers 4" to be a more direct continuation of "Infinity War" than we normally see from the MCU. In fact, the two movies were originally announced as "Infinity War, Part 1" and "Infinity War, Part 2." Whether that means Thanos will also serve as the main villain in the next movie remains to be seen, but expect there to be plenty of unfinished business as the dust settles this time.
"Infinity War" blasts into theaters April 27.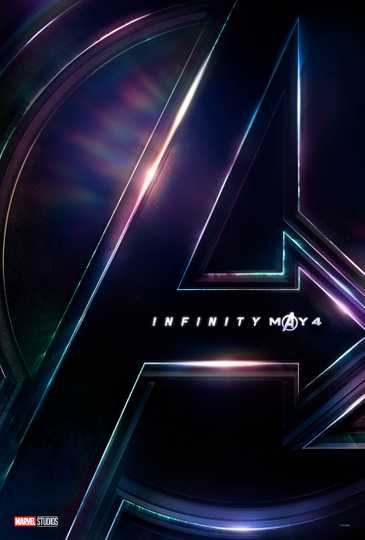 Avengers: Infinity War
As the Avengers and their allies have continued to protect the world from threats too large for any one hero to handle, a new danger has emerged from the cosmic shadows: Thanos. A despot of intergalactic... Read More