Warner Bros. Buys New Jason Momoa Murder Mystery Action Movie
'Eternals' writers Kaz and Ryan Firpo are behind the script for what is currently called 'The Executioner.'
Warner Bros. is clearly looking to stay in the Jason Momoa business. With superhero sequel 'Aquaman and the Lost Kingdom' now in post-production ahead of a 2023 release, the studio has snapped up a new script, currently titled 'The Executioner', which has the star attached.
Momoa is aboard to lead the film, which is being described as a fun action murder mystery in the spirit of 'Knives Out' and 'Lord of the Rings'. Now there's a combo for you!
The screenplay, which had seen a bidding war kick off for it before Warner Bros. slapped down the winning offer, comes from cousin scripting duo Kaz and Ryan Firpo, who most recently worked on Marvel's 'Eternals' alongside director Chloé Zhao.
As of right now – and perhaps befitting a movie that has a mystery at its core – the plot details are being kept quiet, though given that description, could we see a medieval fantasy action film where Momoa's hero must solve a murder? Or could it be a detective thriller set among cosplayers? The possibilities, at this point, are endless.
Also involved is a producer with ties to both Warners and Momoa – Peter Safran, who has carved out quite the niche for himself between the 'Conjuring' movies, 'Shazam!' and its upcoming sequel and James Gunn's 'The Suicide Squad', which then led to successful TV spin-off 'Peacemaker'. He's also one of the members of the team behind the 'Aquaman' movies, working with James Wan to get those giant productions made.
As for Momoa, he's busy with various projects, including joining the latest 'Fast & Furious' movie, 'Fast X' (though if he's on set, he might be waiting around for it to gear up again after the director departure drama. He's reportedly playing a villain in the new movie, working alongside Charlize Theron's Cipher to cause problems for Vin Diesel's Dom Toretto and the regular crew.
Beyond that, he's got several movies and series in play, including Netflix's 'Slumberland', which should be on the streaming service this year, a rumored connection to the 'Minecraft' movie, a buddy comedy in development in which he'd star opposite Dave Bautista and his recently announced new TV series 'Chief of War'.
The Firpo cousins, meanwhile, have 'Ruin' in development with Justin Kurzel aiming to direct Margot Robbie and Matthias Schoenaerts in the post-World War II story of an ex-Nazi captain looking to atone by hunting down members of his former SS death squad.
'Aquaman and the Lost Kingdom' is currently scheduled to flood into theaters on March 17th next year.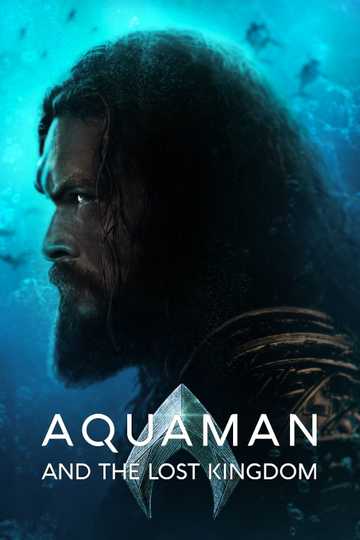 When an ancient power is unleashed, Aquaman must forge an uneasy alliance with an unlikely ally to protect Atlantis, and the world, from irreversible devastation. Read the Plot