'All Quiet on the Western Front' wins Seven BAFTA Trophies in Surprise Sweep
'The Banshees of Inisherin', 'Elvis' and 'Aftersun' were also among the winners on Sunday night in London.
Awards season got on a plane and headed to London on Sunday for the 2023 British Academy of Film and Television Arts awards, which recognised achievement in film during 2022.
And given how competitive the awards race has been this year, it was another surprising night, as war drama 'All Quiet on the Western Front' –– already a favorite with 14 nominations –– went home with seven trophies. What did 'All Quiet on the Western Front' win at the BAFTAs?
The movie, adapted from Erich Maria Remarque's 1929 novel by director Edward Berger and writers Ian Stokell and Lesley Paterson was the big winner on the night, taking home Best Film, Director, Best Adapted Screenplay, Best Film Not In The English Language, cinematography, score, sound.
It was all the more impressive, since 'Western Front' split its wins between technical trophies and some of the bigger categories, while most of its competition won either acting or technical awards. "For a German-language film, we've been blessed with so many nominations, and winning this is just incredible," said producer Malte Grunert on stage while picking up Best Film. What other movies won trophies at the BAFTAs?
The runner up in sheer awards haul was Martin McDonagh's 'The Banshees of Inisherin', which landed acting kudos for Barry Keoghan and Kerry Condon, a Best Screenplay award for McDonagh and Outstanding British Film, which led its director to crack, "I know that every Irish person in the cast and crew is saying, 'Best what award?'" (the film was partly financed by the UK's Film4).
'Elvis', a little like 'All Quiet,' also crossed between the main and technical awards: Austin Butler beat out the likes of Brendan Fraser for Best Actor, while some of its crew won in categories such as Costume Design and Make-Up And Hair.
Of the more expected winners, Cate Blanchett took home her latest statuette for playing a driven, problematic conductor in 'TÁR', while 'Guillermo del Toro's Pinocchio' added another animation award to its crammed trophy case.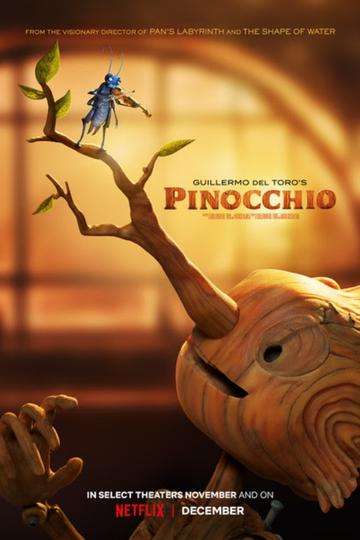 Who lost out at the BAFTAs this year?
Despite becoming something of an awards juggernaut, 'Everything Everywhere All at Once' was largely ignored by BAFTA voters, though it did take home Editing. 'Top Gun: Maverick' didn't make a dent and the likes of 'Decision to Leave', 'Good Luck to You, Leo Grande' and 'Living' also went home without anything to show for the evening.
Here is your full list of the winners…
BEST FILM
'All Quiet on the Western Front' – Winner
'The Banshees of Inisherin'
'Elvis'
'Everything Everywhere All at Once'
'TÁR'
DIRECTOR
'All Quiet on the Western Front', Edward Berger – Winner
'The Banshees of Inisherin', Martin McDonagh
'Decision to Leave', Park Chan-wook
'Everything Everywhere All at Once', Daniel Kwan, Daniel Scheinert
'TÁR', Todd Field
'The Woman King', Gina Prince-Bythewood
LEADING ACTOR
Austin Butler, 'Elvis' – Winner
Colin Farrell, 'The Banshees of Inisherin'
Brendan Fraser, 'The Whale'
Daryl McCormack, 'Good Luck to You, Leo Grande'
Paul Mescal, 'Aftersun'
Billy Nighy, 'Living'
LEADING ACTRESS
Cate Blanchett, 'TÁR' – Winner
Viola Davis, 'The Woman King'
Danielle Deadwyler, 'Till'
Ana de Armas, 'Blonde'
Emma Thompson, 'Good Luck to You, Leo Grande'
Michelle Yeoh, 'Everything Everywhere All at Once'
SUPPORTING ACTOR
Barry Keoghan, 'The Banshees of Inisherin' – Winner
Brendan Gleeson, 'The Banshees of Inisherin'
Ke Huy Quan, 'Everything Everywhere All at Once'
Eddie Redmayne, 'The Good Nurse'
Albrecht Schuch, 'All Quiet on the Western Front'
Micheal Ward, 'Empire of Light'
SUPPORTING ACTRESS
Kerry Condon, 'The Banshees of Inisherin' - Winner
Angela Bassett, 'Black Panther: Wakanda Forever'
Hong Chau, 'The Whale'
Dolly De Leon, 'Triangle of Sadness'
Carey Mulligan, 'She Said'
Jamie Lee Curtis, 'Everything Everywhere All at Once'
ORIGINAL SCREENPLAY
'The Banshees of Inisherin', Martin McDonagh - Winner
'Everything Everywhere All at Once', Daniel Kwan, Daniel Scheinert
'The Fabelmans', Tony Kushner, Steven Spielberg
'TÁR', Todd Field
'Triangle of Sadness', Ruben Östlund
ADAPTED SCREENPLAY
'All Quiet on the Western Front', Edward Berger, Lesley Paterson, Ian Stokell –Winner
'Living', Kazuo Ishiguro
'The Quiet Girl' – Colm Bairéad
'She Said' – Rebecca Lenkiewicz
'The Whale' – Samuel D. Hunter
OUTSTANDING BRITISH FILM
'The Banshees of Inisherin' – Winner
'Aftersun'
'Brian and Charles'
Empire of Light'
'Good Luck to You, Leo Grande'
'Living'
'Roald Dahl's Matilda the Musical'
'See How They Run'
'The Swimmers'
'The Wonder'
DOCUMENTARY
'Navalny' – Winner
'All That Breathes'
'All the Beauty and the Bloodshed'
'Fire of Love'
'Moonage Daydream'
FILM NOT IN THE ENGLISH LANGUAGE
'All Quiet on the Western Front' – Winner
'Argentina, 1985'
'Corsage'
'Decision to Leave'
'The Quiet Girl'
OUTSTANDING DEBUT BY A BRITISH WRITER, DIRECTOR OR PRODUCER
'Aftersun', Charlotte Wells – Winner
'Blue Jean', Georgia Oakley, Hélène Sifre
'Electric Malady', Marie Lidén
'Good Luck to You, Leo Grande', Katy Brand
'Rebellion', Maia Kenworthy
ANIMATED FILM
'Guillermo del Toro's Pinocchio' – Winner
'Marcel the Shell with Shoes On'
'Puss In Boots: The Last Wish'
'Turning Red'
CINEMATOGRAPHY
'All Quiet on the Western Front', James Friend – Winner
'The Batman', Greig Fraser
'Elvis', Mandy Walker
'Empire of Light', Roger Deakins
'Top Gun: Maverick', Claudio Miranda
EDITING
'Everything Everywhere All at Once', Paul Rogers - Winner
'All Quiet on the Western Front', Sven Budelmann
'The Banshees of Inisherin', Mikkel E.G. Nielsen
'Elvis', Jonathan Redmond, Matt Villa
'Top Gun: Maverick', Eddie Hamilton
ORIGINAL SCORE
'All Quiet on the Western Front', Volker Bertelsmann - Winner
'Babylon', Justin Hurwitz
'The Banshees of Inisherin', Carter Burwell
'Everything Everywhere All at Once', Son Lux
'Guillermo del Toro's Pinocchio', Alexandre Desplat
PRODUCTION DESIGN
'Babylon', Florencia Martin, Anthony Carlino - Winner
'All Quiet on the Western Front', Christian M. Goldbrick, Ernestine Hipper
'The Batman', James Chinlund, Lee Sandales
'Elvis', Catherine Martin, Karen Murphy, Bev Dunn
'Guillermo del Toro's Pinocchio', Curt Enderle, Guy Davis
COSTUME DESIGN
'Elvis', Catherine Martin – Winner
'All Quiet on the Western Front', Lisy Christl
'Amsterdam', JR Hawbaker, Albert Wolsey
'Babylon', Mary Zophres
'Mrs. Harris Goes to Paris', Jenny Beavan
MAKE UP & HAIR
'Elvis', Jason Baird, Mark Coulier, Louise Coulstron, Shane Thomas – Winner
'All Quiet on the Western Front', Heike Marker
'The Batman', Naomie Donne, Mike Marino, Zoe Tahir
'Roald Dahl's Matilda the Musical', Naomie Donne, Barrie Gower, Sharon Martin
'The Whale', Anne Marie Bradley, Judy Chin, Adrien Morot
SOUND
'All Quiet on the Western Front' – Winner
'Avatar: The Way of Water'
'Elvis'
'TÁR'
'Top Gun: Maverick' SPECIAL VISUAL EFFECTS
'Avatar: The Way of Water' – Winner
'All Quiet on the Western Front'
'The Batman'
'Everything Everywhere All at Once'
'Top Gun: Maverick'
CASTING
'Elvis', Nikki Barrett, Denise Chadian – Winner
'Aftersun', Lucy Pardee
'All Quiet on the Western Front', Simone Bär
'Everything Everywhere All at Once', Sarah Halley Finn
'Triangle of Sadness', Pauline Hansson
BRITISH SHORT ANIMATION
'The Boy, the Mole, the Fox and the Horse' – Winner
'Middle Watch'
'Your Mountain is Waiting'
BRITISH SHORT FILM
'An Irish Goodbye' – Winner
'The Ballad of Olive Morris'
'Bazigaga'
'Bus Girl'
'A Drifting Up'
EE RISING STAR
Emma Mackey – Winner
Aimee Lou Wood
Daryl McCormack
Naomi Ackie
Sheila Atim