Best Movies Celebrating their 10th Anniversary in 2022
With Francis Ford Coppola's 'The Godfather' celebrating its 50th anniversary this year, Moviefone takes a look at the best films celebrating their 10th anniversary in 2022!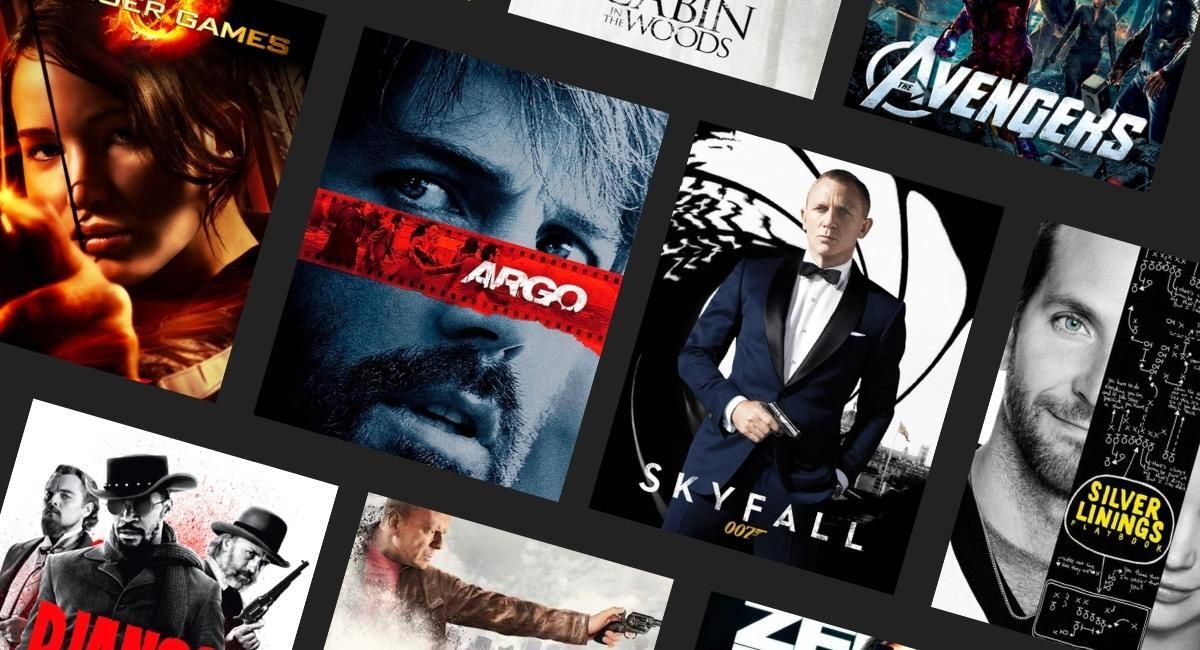 Francis Ford Coppola's Oscar-winning classic 'The Godfather' celebrates its 50th anniversary this year. That made us think, what other films are celebrating anniversaries this year?
In this 4-part series we will take a look at the best movies celebrating their 40th, 30th, 20th, and 10th anniversaries this year.
Finally, let's countdown the best movies that released in 2012 and are celebrating their 10th anniversaries.
Let's begin!
---
Directed by Gary Ross, every year in the ruins of what was once North America, the nation of Panem forces each of its twelve districts to send a teenage boy and girl to compete in the Hunger Games. Part twisted entertainment, part government intimidation tactic, the Hunger Games are a nationally televised event in which "Tributes" must fight with one another until one survivor remains.
Pitted against highly-trained Tributes who have prepared for these Games their entire lives, Katniss (Jennifer Lawrence) is forced to rely upon her sharp instincts as well as the mentorship of drunken former victor Haymitch Abernathy (Woody Harrelson). If she's ever to return home to District 12, Katniss must make impossible choices in the arena that weigh survival against humanity and life against love. The world will be watching.
---
Directed by Drew Goddard, five college friends (Kristen Connolly, Chris Hemsworth, Anna Hutchison, Fran Kranz, Jesse Williams) spend the weekend at a remote cabin in the woods, where they get more than they bargained for. Together, they must discover the truth behind the cabin in the woods. The film also features Richard Jenkins, Bradley Whitford, Amy Acker, and Sigourney Weaver.
---
Directed by Wes Anderson, and set on an island off the coast of New England in the summer of 1965, 'Moonrise Kingdom' tells the story of two twelve-year-olds (Jared Gilman and Kara Hayward) who fall in love, make a secret pact, and run away together into the wilderness.
As various authorities try to hunt them down, a violent storm is brewing off-shore – and the peaceful island community is turned upside down in more ways than anyone can handle. The movie also stars Bruce Willis, Edward Norton, Bill Murray, Frances McDormand, Tilda Swinton and Jason Schwartzman.
---
Directed by Kathryn Bigelow, the movie chronicles the decade-long hunt for al-Qaeda terrorist leader Osama bin Laden after the September 2001 attacks, and his death at the hands of the Navy S.E.A.L. Team 6 in May, 2011.
The film stars Jessica Chastain, Jason Clarke, Jennifer Ehle, Mark Strong, Kyle Chandler, James Gandolfini, Mark Duplass, John Barrowman, Édgar Ramírez, Scott Adkins, Jeremy Strong, Joel Edgerton, Chris Pratt and Frank Grillo.
---
Directed by Rian Johnson, in the futuristic action thriller 'Looper,' time travel will be invented but it will be illegal and only available on the black market. When the mob wants to get rid of someone, they will send their target 30 years into the past where a looper, a hired gun, like Joe (Joseph Gordon-Levitt) is waiting to mop up.
Joe is getting rich and life is good until the day the mob decides to close the loop, sending back Joe's future self (Bruce Willis) for assassination. The movie also features Emily Blunt, Paul Dano, and Jeff Daniels.
---
Directed by Joss Whedon, when an unexpected enemy emerges and threatens global safety and security, Nick Fury (Samuel L. Jackson), director of the international peacekeeping agency known as S.H.I.E.L.D., finds himself in need of a team to pull the world back from the brink of disaster. Spanning the globe, a daring recruitment effort begins!
The movie stars Robert Downey Jr. as Iron Man, Chris Evans as Captain America, Mark Ruffalo as Bruce Banner/Hulk, Chris Hemsworth as Thor, Scarlett Johansson as Black Widow, Jeremy Renner as Hawkeye, and Tom Hiddleston as Loki.
---
Directed by Quentin Tarantino, with the help of a German bounty hunter (Christoph Waltz), a freed slave (Jamie Foxx) sets out to rescue his wife (Kerry Washington) from a brutal Mississippi plantation owner (Leonardo DiCaprio).
---
Directed by David O. Russell, after spending eight months in a mental institution, a former teacher (Bradley Cooper) moves back in with his parents (Robert De Niro and Jacki Weaver) and tries to reconcile with his ex-wife but soon falls in love with his dance partner (Jennifer Lawrence).
---
Directed by Sam Mendes, when James Bond's (Daniel Craig) latest assignment goes gravely wrong, agents around the world are exposed and MI6 headquarters is attacked.
While M (Judi Dench) faces challenges to her authority and position from Gareth Mallory (Ralph Fiennes), the new Chairman of the Intelligence and Security Committee, it's up to Bond, aided only by field agent Eve Moneypenny (Naomie Harris), to locate Raoul Silva (Javier Bardem), the mastermind behind the attack.
---
1. Argo (2012)
Directed by Ben Affleck, as the Iranian revolution reaches a boiling point, Tony Mendez (Affleck), a CIA 'exfiltration' specialist concocts a risky plan that involves a Hollywood make-up artist (John Goodman), a producer (Alan Arkin), and a fake movie production to free six Americans (Tate Donovan, Clea DuVall, Christopher Denham, Scoot McNairy, Kerry Bishé, and Rory Cochrane) who have found shelter at the home of the Canadian ambassador (Victor Garber).
The film also features Bryan Cranston, Kyle Chandler, Titus Welliver, Chris Messina, Bob Gunton, Richard Kind and Philip Baker Hall, and won Best Picture at the 2013 Academy Awards.