Casting News For 'Blade' and Martin Scorsese's Grateful Dead biopic, and updates on 'Lethal Weapon 5,' 'Trolls 3,' and More
Plus, 'The Matrix Resurrections' reveals eight new character posters ahead of its December 22nd release date.
If you were following social media last week, you might think the only movie news was the new 'Spider-Man: No Way Home' trailer, but there was so much more than that. We saw casting announcements for the MCU's 'Blade' starring Mahershala Ali, as well as director Martin Scorsese's Grateful Dead biopic.
We also saw production updates on 'Lethal Weapon 5' and the announcement of its new director, and 'Trolls 3,' which now has a release date. As well as the release of eight new character posters for the upcoming sequel, 'The Matrix Resurrections.'
If you missed anything, Moviefone has you covered!
CASTING NEWS:
BLADE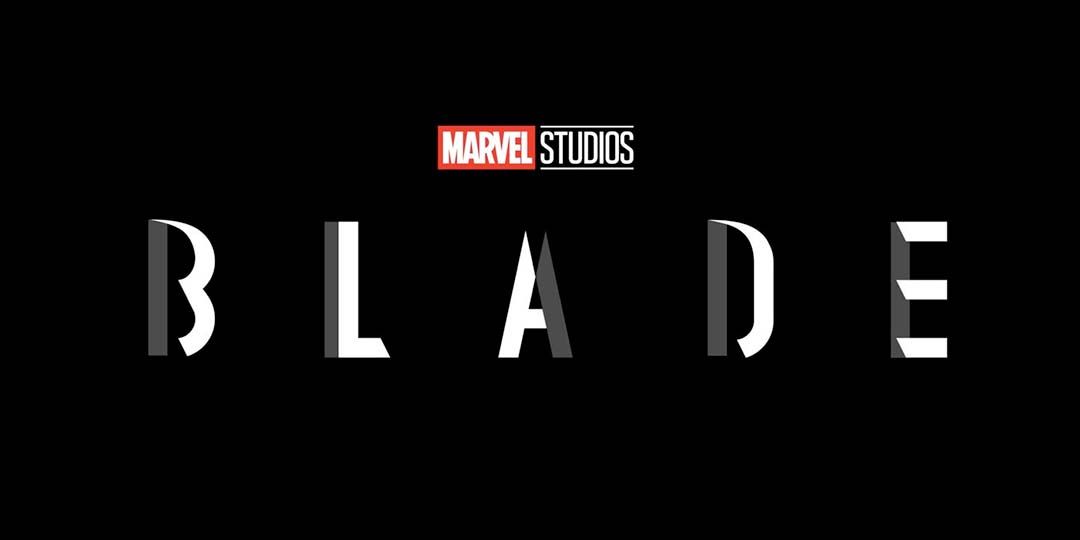 It was reported that Disney has confirmed acclaimed actor Delroy Lindo is joining the cast of their upcoming reboot of 'Blade,' which will star two-time Academy Award winner Mahershala Ali in the title role. Lindo, who received rave reviews for his performance in last year's 'Da Five Bloods,' is the first actor since Ali to be confirmed to appear in the movie, although his role is still being kept under wraps.
Of course, that didn't stop the internet from guessing who the actor might play, which ranged from a villain to Blade's mentor and friend, Whistler. Blade is set to be directed by Bassam Tariq ('Mogul Mowgli'), from a screenplay by Stacy Osei-Kuffour ('Watchmen'). Lindo can currently be seen in 'The Harder They Fall,' and is best known for his roles in 'Malcolm X,' 'Get Shorty,' 'The Cider House Rules,' and 'Gone in 60 Seconds.'
GRATEFUL DEAD BIOPIC
There was great news for Deadheads as Deadline announced exclusively that legendary filmmaker Martin Scorsese will direct a Grateful Dead biopic for Apple and that Jonah Hill has been cast as the band's iconic frontman, Jerry Garcia. The film will be produced by Scorsese and Hill, as well as the remaining members of the band, Bob Weir, Phil Lesh, Mikey Hart, and Bill Kreutzmann.
The screenplay will be written by Scott Alexander and Larry Karaszewski, who are no strangers to biopics after penning 'The People vs. Larry Flynt,' 'Man on the Moon' about comedian Andy Kaufman, and the award-winning TV series 'American Crime Story: The People vs. O.J. Simpson.' Scorsese is also no stranger to the Grateful Dead, having directed the 2017 documentary series about the band for Amazon Prime called 'Long Strange Trip.' The project marks the first time Scorsese and Hill have worked together since 2013's 'The Wolf of Wall Street,' which earned Hill an Academy Award nomination for Best Supporting Actor.
PRODUCTION NEWS:
LETHAL WEAPON 5
Variety confirmed that Academy Award-winning director Mel Gibson will take over for the late great Richard Donner and helm 'Lethal Weapon 5,' the latest installment of the popular action franchise. The movie, which will be written by Richard Wenk ('The Equalizer'), was developed to be Donner's final film before his death on July 5th. His widow, Lauren Shuler Donner ('X-Men') will produce.
Speaking at an event in London last week, according to The Sun, Gibson talked about taking over directing duties from Donner. "He was developing the screenplay, and he got pretty far along with it," Gibson said. "And he said to me one day, 'Listen kid, if I kick the bucket, you will do it.' He did indeed pass away, but he did ask me to do it, and, at the time, I didn't say anything. He said it to his wife, to the studio and the producer. So, I will be directing the fifth one," Gibson confirmed.
'Lethal Weapon' was released in 1987 and has spawned three other sequels including 'Lethal Weapon 2,' 'Lethal Weapon 3,' and 'Lethal Weapon 4,' as well as a TV series that ran from 2016-2019. It is assumed that Gibson will also reprise his iconic role of Martin Riggs, but it is still unknown if Danny Glover, Joe Pesci and Rene Russo will return to their franchise roles.
TROLLS 3
It was reported in Deadline that Universal has set a release date for DreamWorks Animation's 'Troll 3' for November 17th, 2023. However, unlike 2020's 'Trolls World Tour,' the film will be release exclusively in theaters for 17 days before going to PVOD.
'Trolls' premiered in 2016 and went on to earn almost $350 million at the box office and earned an Oscar nomination for Best Original Song for 'Can't Stop the Feeling,' performed by Justin Timberlake. No word yet if franchise stars Justin Timberlake and Anna Kendrick will return.
PHOTOS AND POSTERS:
SCREAM
Bloody Disgusting released a new photo from 'Scream,' which is the fifth installment of the popular horror franchise. Set to hit theaters on January 14th, 2022, the photo features David Arquette reprising his role as Dewey Ridley alongside new cast member Melissa Barrera. The film is said to take place twenty-five years after the original, and features a new killer wearing the Ghostface mask.
The new film is once again executive produced by Kevin Williamson, from a script written by James Vanderbilt ('The Amazing Spider-Man') and Guy Busick ('Castle Rock') and directed by Matt Bettinelli-Olpin and Tyler Gillett ('Ready or Not'). In addition to Arquette and Barrera, the film also stars Jack Quaid ('The Boys'), Jenna Ortega ('You'), Dylan Minnette ('Goosbumps'), and Mason Gooding ('In the Heights'), as well as returning cast members Neve Campbell, Courtney Cox, and https://www.moviefone.com/celebrity/marley-shelton/1829816/main/.
THE MATRIX RESURRECTIONS
With the forth 'Matrix' film coming to theaters next month, Warner Bros. has dropped on Twitter eight new character posters from 'The Matrix Resurrections'. The posters feature the return of Keanu Reeves and Carrie-Anne Moss as Neo and Trinity, respectively, as well as Yahya Abdul-Mateen II (Candyman) as Morpheus and Jessica Henwick (Iron Fist) as Bugs. Neil Patrick Harris, Jonathan Groff, Eréndira Ibarra and Priyanka Chopra Jonas's mysterious characters also received character posters.
'The Matrix' was released in 1999, followed by two sequels, including 2003's 'The Matrix Reloaded' and 'The Matrix Revolutions.' Directed by Lana Wachowski, 'The Matrix Resurrections' will hit theaters on December 22nd, and also stars Jada Pinkett Smith, Lambert Wilson, and Christina Ricci.
TRAILERS:
SPIDER-MAN: NO WAY HOME
And just in case you missed it, here is the final trailer for 'Spider-Man: No Way Home,' which opens in theaters on December 17th.