Jonathan Groff Biography
Jonathan Drew Groff (born March 26, 1985) is an American actor and singer. Known for his performances on screen, stage and television, Groff is the recipient of such accolades as a Grammy Award and has been nominated for two Tony Awards, two Drama League Awards, a Drama Desk Award and a Primetime Emmy Award. Groff rose to prominence in 2006 for his portrayal of Melchior Gabor in the original Broadway production of Spring Awakening, for which he received widespread acclaim and a nomination for the Tony Award for Best Actor in a Musical, becoming one of the youngest nominees for the award, at age 21.
He returned to Broadway in 2015 to play the role of King George III in Hamilton, a performance for which he earned a nomination for the Tony Award for Best Featured Actor in a Musical. He also appeared on the cast recording, for which he won the Grammy Award for Best Musical Theater Album. Groff received further recognition for his roles on film and television.
He was a recurring guest star in the Fox musical-comedy series Glee (2009–2015) as Jesse St. James, during which he was featured on four of the series' soundtrack albums and made a special appearance in the show's concert tour, Glee Live! In Concert!, in 2010. Groff voiced the roles of Kristoff and Sven in Disney's Frozen franchise, including Frozen (2013) and Frozen II (2019), two of the highest-grossing films of all time, as well as the short films Frozen Fever (2015) and Olaf's Frozen Adventure (2017).
He starred as Patrick Murray in the HBO comedy-drama series Looking (2014–2015), the network's first TV series centering around the lives of gay men, and its subsequent series finale television film, Looking: The Movie (2016). Groff is also known for his role as FBI Special Agent Holden Ford in the Netflix period crime drama Mindhunter (2017–2019), produced by David Fincher.
In 2021, he received a nomination for a Primetime Emmy Award for Outstanding Actor in a Supporting Role in a Limited Series or Movie for his performance in the Disney+ live stage recording of Hamilton. Groff starred in the fourth installment of the Matrix franchise—The Matrix Resurrections (2021)—as Smith, replacing Hugo Weaving from the original trilogy.
In 2022, he executive produced the HBO documentary film Spring Awakening: Those You've Known, which saw the 15 year reunion of the original cast of the musical. Upcoming projects include Molly and the Moon, the Netflix series Lost Ollie, and M. Night Shyamalan apocalyptic horror film Knock at the Cabin.
Show More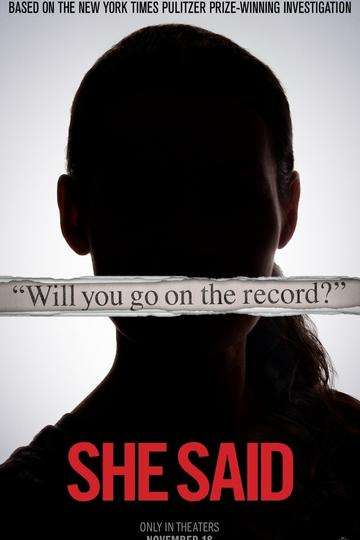 One of the toughest genres of movie to get right is the based-on-truth...
Read full review