Marvel's 'Thunderbolts' Recruits 'Nope's Steven Yeun for Mystery Role
The likes of Florence Pugh, Sebastian Stan, David Harbour, Wyatt Russell, Julia Louis-Dreyfus and Harrison Ford are already in the cast for the anti-hero team-up movie.
Steven Yeun's career has been on a roll lately, and ever since leaving 'The Walking Dead', he's been enjoying plenty of success on screens big and small. He was Oscar nominated for 2020 family drama 'Minari' and last summer appeared in Jordan Peele's hit horror/sci-fi thriller 'Nope'.
It was, perhaps, only a matter of time until he caught Marvel's attention, and he's now been cast in 'Thunderbolts'. The movie has Jake Schreier directing and 'Black Widow's Eric Pearson writing the script.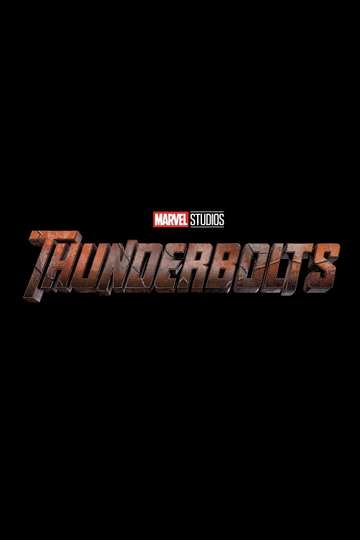 A world without Avengers doesn't mean there's not a group of superheroes. There is a group and they're called the Thunderbolts. Read the Plot
Just who are the 'Thunderbolts?'
It isn't an exact match, but the simple way of explaining the Thunderbolts is that they're Marvel's version of The Suicide Squad: a group of villains –– or at least anti-heroes –– brought together by third-party schemers in a possibly ill-advised attempt to turn them into a force for good.
In Marvel's case, they were originally assembled by Baron Zemo and the Masters Of Evil and have sometimes been linked to Hulk regular General Thaddeus 'Thunderbolt' Ross (hence the name). They made their debut in the pages of 'The Incredible Hulk' in 1996, introduced by writer and artist team Peter David and Mike Deodato. They continued to their own series the same year, created by Kurt Busiek and Mark Bagley, and have been brought back with a bunch of alternative line-ups in comics ever since.
Who is in the 'Thunderbolts' movie so far?
We know (most of) the characters who will be showing up, since they were announced last year at Disney's D23 event: Bucky Barnes (formerly The Winter Soldier), played by Sebastian Stan, is a key figure alongside Florence Pugh's Yelena Belova, Olga Kurylenko's Antonia Dreykov/Taskmaster and David Harbour's Alexei Shostakov/Red Guardian, those three having been introduced in 'Black Widow'.
Then there's John Walker, AKA US Agent, played by Wyatt Russell and first seen in 'The Falcon and the Winter Soldier' and Hannah John-Kamen's Ava Starr, the phasing character known as Ghost, who debuted in 'Ant-Man and the Wasp'.
As for those overseeing the team, we have Valentina Allegra de Fontaine, AKA Val, played by Julia Louis-Dreyfus, who was also introduced in the 'Falcon' series and has since cropped up in the likes of 'Black Widow' and 'Black Panther: Wakanda Forever'. We also have Thaddeus Ross––last seen in 'Black Widow' and played since 'The Incredible Hulk' by William Hurt. But because of the actor's death last year, Marvel has had to recast the role, tapping genre icon Harrison Ford to take over. Ross is reportedly the Marvel Cinematic Universe's current President of the US (at least in 'Captain America: New World Order') so that'll likely factor in.
And more recently, we learned that 'The Bear's Ayo Edebiri is also aboard in a mystery role.
As for Yeun, Marvel has yet to say –– and Deadline couldn't dig up –– what part he's playing, but he's apparently a key figure in this movie, one who could well end up recurring in the MCU.
'Thunderbolts' is scheduled to land in theaters on July 26th next year.
Other Movies Similar to 'Thunderbolts:'